---

Prof. Anwei Feng
University of Nottingham Ningbo China, China
Research Area:Bilingualism and bilingual education, intercultural studies in education, TESOL, international and comparative education, and minority language education
Brief:
Anwei Feng is professor in language education. He joined The University of Nottingham Ningbo China (UNNC) in September 2013. Professor Feng holds an MA degree in applied linguistics and a PhD in language education. He has had teaching and research experience in tertiary institutions in many countries/regions such as China, Qatar, Hong Kong, Singapore, and the UK. Before he joined UNNC, Professor Feng was Director of the Graduate School in College of Education and Lifelong Learning (CELL) of Bangor University, UK. He is guest professor at a number of universities in China, including Guangdong Foreign Studies University, SIAS International University, Yunnan Normal University, Qujing Normal University, Southwest Forestry University, and Qinghai University for Nationalities.
Professor Anwei Feng teaches, supervises and researches in bilingualism and bilingual education, intercultural studies in education, TESOL, international and comparative education, and minority language education. He supervises PhD and Education Doctorate students whose thesis topics range from 'trilingualism and trilingual education', 'transnational education (TNE)', 'bilingual education for pre-school children', 'intercultural team teaching', 'ethnographic studies of third-culture kids in international schools', 'intercultural education in multicultural societies', 'lexical approach to teaching Chinese as a second/foreign language', to 'mass media, intercultural competence and TESOL', for different contexts. Professor Feng welcomes queries and applications for doctorate studies related to these areas.
Title of Keynote Speech:
Glocalization As An Emerging Heuristic for International Higher Education
Abstract:
Glocalisation, also appearing in the literature as glocality or glocalism, is used as an umbrella term to refer broadly to a dynamic, synthetic, and reciprocal process that brings the local and the global into relationship. It is increasingly taken to be a heuristic to address issues arising from globalization viewed by critics as a hegemonic concept to homogenize not only economies but cultures in the world. Glocalisation, on the other hand, is seen as synthesizing dualities: the global vs. the local and the homogenous vs. the heterogeneous. Since its inception in the 1980s, it has drawn attention from scholars and researchers, particularly in marketing, sociology and tourism. In more recent years, it has triggered debates among interculturalists, transnational educators and multilingualism scholars. It is indicated in the literature that studies into and debates on notions such as 'third space', 'translanguaging', 'intercultural competence', and 'internationalization at home' all follow the glocalness heuristic, to a greater or lesser extent.
In recent years in China, there is a growing literature on the linguistic and cultural implications of the 'Belt and Road Initiative', local studies in the context of the national and the global, as well as on translanguaging, and internationalization at home. Using glocalness as an analytical heuristic, I will present empirical evidence, mainly from two on-going projects that focus on nurturing glocal talents in Sino-Foreign Cooperative Universities and local studies for education. On such basis, I will argue that conceptually glocalness as an emerging construct has the potential to bring global concerns (macro-level interests) into relationship with regional or local interests (micro-level affairs). Practically, this construct, when adopted, can help open up doors to researchers and teachers in intercultural and multilingual education, to enable them to feel confident in engaging in research and teaching of issues and knowledge areas relevant to global, national, and local communities and individuals for sustainable development.
Key words: glocalness or glocalisation; translanguaging; internationalisation at home; glocal talents; local studies; sustainable development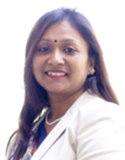 Prof. Nidhi Agarwal
Lincoln University College, Malaysia
Research Area:E-Learning, Teaching and Learning, Pedagogy and Education
Brief introduction:
Ph.D. (Education), M.BA, M.Sc. (Chemistry), M.Ed., PG(Mathematics)
Professor, Faculty of Social Science and Humanities, Lincoln University, Malaysia having teaching Experience of more than 18 years in Teaching Educational Pedagogy, Psychology of Education.

Along with holding the position of Professor in a teacher education Institution serving as Chairperson of CTEF UP chapter. She is an author of 33 books and chapters in National and International level in the area of Education, Educational Psychology and Methods and Technique skills for teaching. Dr Nidhi have contributed about 45 research papers in various Journals including Scopus Indexed, UGC listed and Peer reviewed and presented her research papers in several national and international conferences. Dr Nidhi have contributed more than 50 research papers and have 2 patents in Indian Government. She is the Editor-in-Chief of two journals Globus Journal of Progressive Education, Gyanodaya Journal of Education. Peer Reviewer of WOS Indexed International Scientific Journal, "Problems of Education in the 21st Century" and Editorial Board Member of Scopus indexed Q1 Journal.
Under her Supervision 5 PhD Research Scholars have awarded their Research degree and 9 are under process.
She is an active Member of Organization for Women in Science for the Developing World (OWSD), UNESCO and AIATE, GE&RA. She is an international reviewer of International Conference of Informing Science and Informing Technology, USA, have organized various National Conference, Workshops, FDP programs, Seminar etc. for academic developments under the banner of CTE and GERA.
have achieved best paper award in the conferences of ISCA and AIATE. and earned women Empowerment Award twice in her life for socially active with NGO and educationist in my area, earned Gaurav Ratan Puraskar, India for Best Principal in Teacher Education Institution.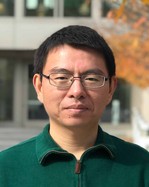 Assoc. Prof. Peng Zhu
IEEE Senior Member, ACM Member
School of Economics and Management, Nanjing University of Science and Technology, China
Research Area: Blockchain technology and application, smart medicine, swarm intelligence, human-computer interaction, data mining and business intelligence, etc
Brief:
Peng Zhu's main research interests include human-computer interaction and blockchain. He was the Principal Investigator (PI) on eight applied research or pedagogical research projects, with funds from such prestigious sources as the National Natural Science Foundation of China, the Humanities and Social Sciences Research Grants of the Ministry of Education of China, the Social Sciences Fund of Jiangsu Province, Philosophy and Social Sciences Project of Colleges and Universities Research Grants by the Education Department of Jiangsu Province, the Instructional Reform Project of Jiangsu Education Department. Peng Zhu also participated (some as the co-PI) seven research projects funded by such prestigious sources as the National Social Science Fund of China, National 948 Project of China, the National Natural Science Foundation of China. He has published, as the first or second author, 41 research papers in refereed international journals, competitive international academic conferences, domestic core journals.
Assoc. Prof. Shahida Sulaiman
IEEE Senior Member
Universiti Teknologi Malaysia, Malaysia
Research Area: Engineering, user interface design
Brief:
Shahida Sulaiman (IEEE Senior Member) is an associate professor at Faculty of Computing, Universiti Teknologi Malaysia (UTM) since 2011. Formerly, she had served at Universiti Sains Malaysia (USM) for seven years. She holds a Ph.D. degree in Computer Science and M.Sc. degree in Computer Science – Real Time Software Engineering. Her research interests include software design, knowledge management, and education informatics. She has published and co-authored numerous technical papers mainly in software engineering area, has been the editors for a number of journals, book chapters and conference proceedings, besides serving as reviewers and technical committee members mainly in IEEE conferences including Scopus and ISI indexed proceedings and journals in related fields. She founded a knowledge portal, syerilmu.com that has also been a platform for case studies related to software usability, software reliability, and requirements engineering among others. She also has a good linkage with the software industry that made her receive the Industry Involvement Award of Citra Karisma, UTM for 2015. With the strong support from fellow researchers at USM and UTM, she has been working on the effort to mature software engineering in Malaysia through Malaysian Software Engineering Interest Group (MySEIG) since 2005 that organised the 1st Malaysian Software Engineering Conference (MySEC 2005) and its series, 16th Asia-Pacific Software Engineering Conference (APSEC 2009) for the first time in Malaysia and the 1st Software Engineering Postgraduates Workshop (SEPoW 2009). She was the Organising Chair of the 26th Asia-Pacific Software Engineering Conference (APSEC 2019) that was hosted for the second time in Malaysia. For the recognition of her community work in education informatics, she received the IEEE Malaysia Communications Society and Vehicular Technology Society Joint Chapter Award: Best Social Activity 2016 on the effort to expose mobile learning among rural learners under the Centre for Advancement in Rural Education Informatics (iCARE) in collaboration with a rural agency known as Southeast Johor Development Authority (KEJORA). She received the outstanding service award 2020 for the second time of her service with UTM at the UTM Citra Karisma 2021. Based on her efforts in the community service related to science and technology, she has been selected as IEEE STEM Champion for 2022/2023. Recently, she has received the IEEE Computer Society Diversity and Inclusion (D&I) grant 2023 to promote Computer Science among rural learners.
UPDATING...